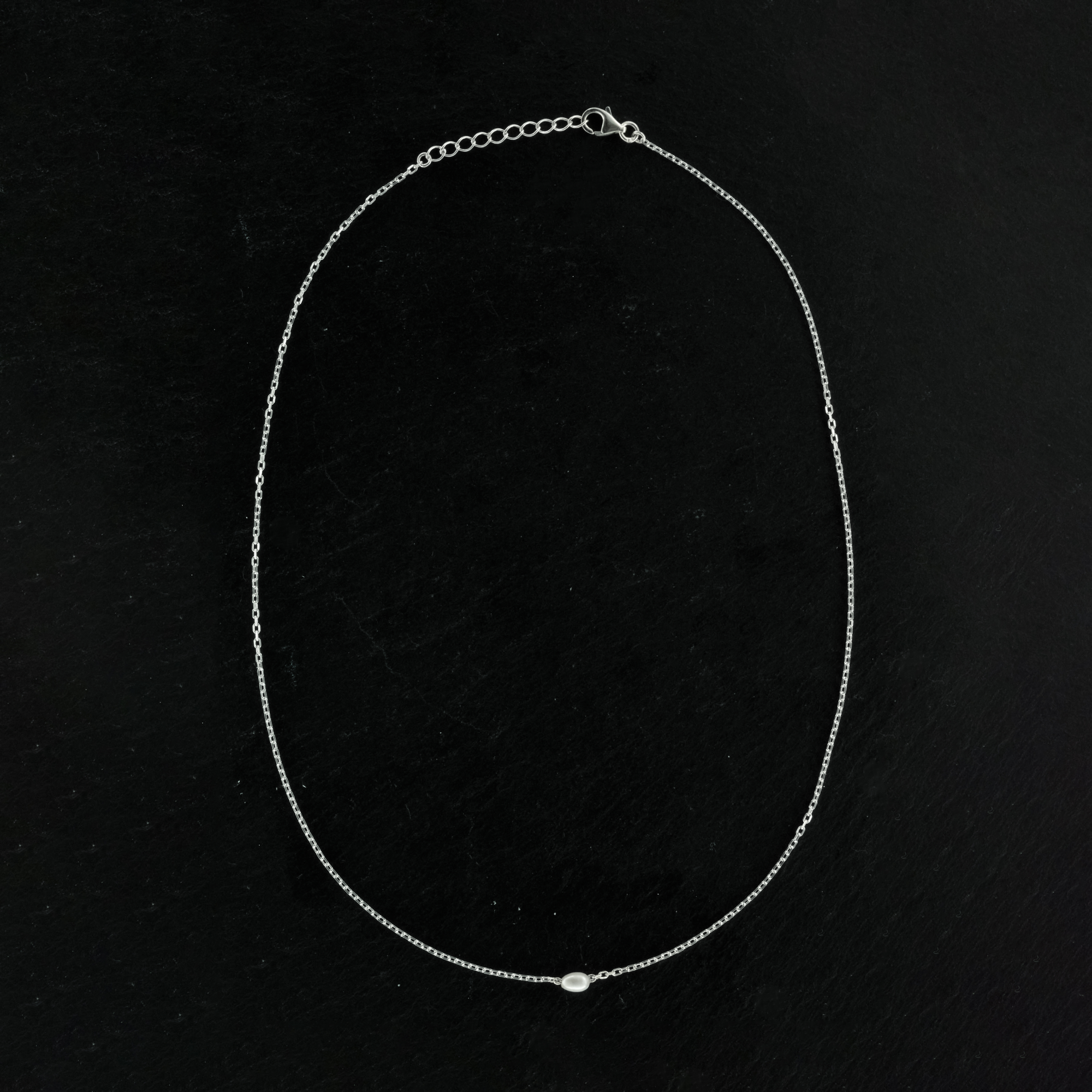 One Pearl Necklace
Sale price Price Rp 900.000,00 Regular price Unit price / per
The One Pearl Necklace is a mix of elegance and minimalism, inspired by the natural beauty of the ocean. The bracelet features a single, luminous pearl on a delicate silver chain.
Picture yourself walking along a quiet beach, where the rhythmic sound of the waves punctuates the silence. There, you notice a single pearl, glinting on the sand, untouched by time and tide. This pearl embodies the very essence of the ocean - a world that is deep, mysterious, and teeming with life.
Our Necklace is a tribute to that single pearl. It's a reminder that, much like the ocean, our lives are full of unexpected treasures.
When you wear the "One Pearl Necklace," you're not just adorning yourself with a piece of jewelry. You're carrying with you a story, a memory of that tranquil beach, and a reminder to find beauty in the depths of life's experiences. Each time you glance at the pearl on your wrist, you'll remember that there are unexplored depths within you, waiting to be discovered.
- Handcrafted and finished by artisans in Bali.

- 100% recycled solid 925 Sterling Silver. 
- Eco-friendly, reusable packaging.

- Every design comes with a unique story.
- Worldwide shipping.
Best matched with One Pearl Bracelet.