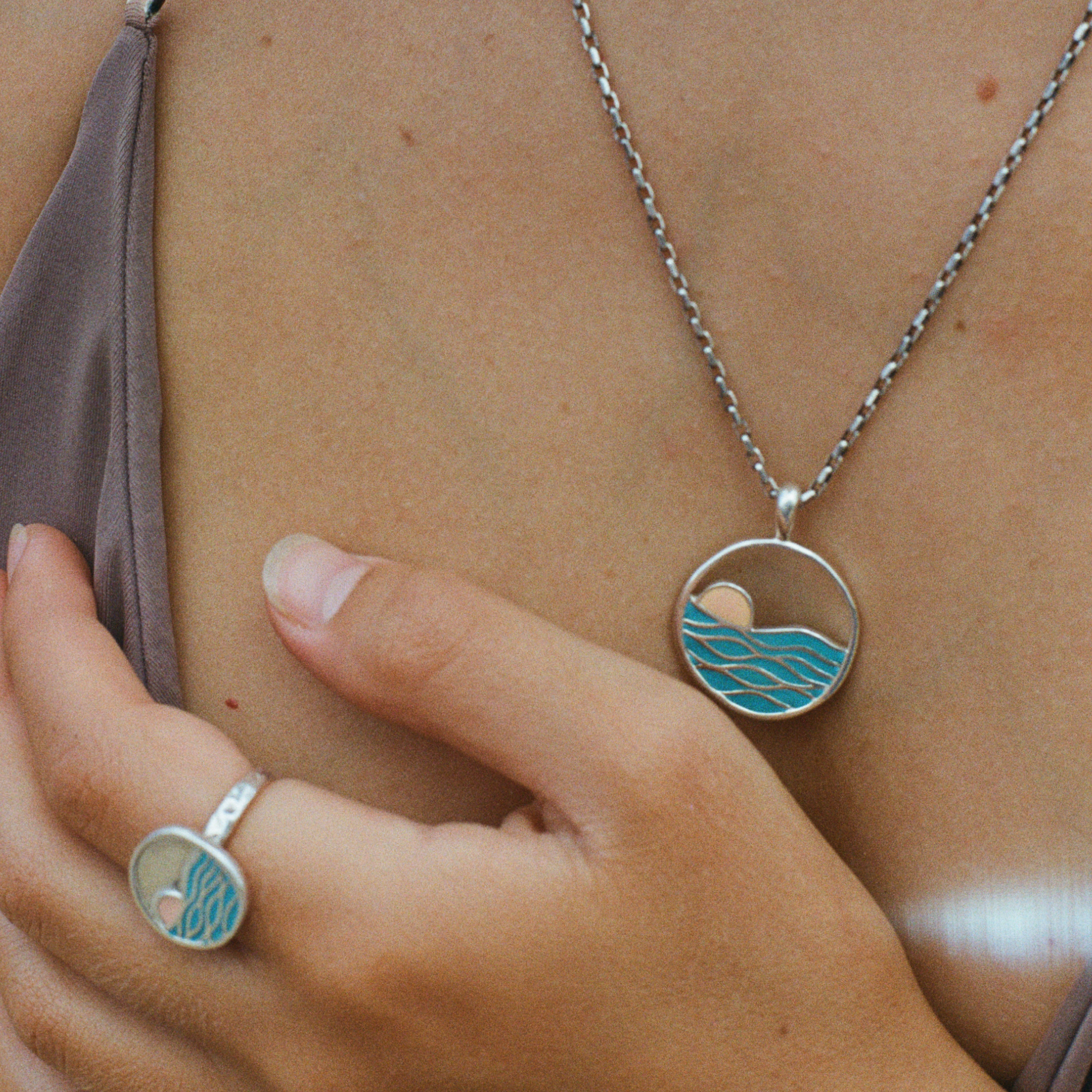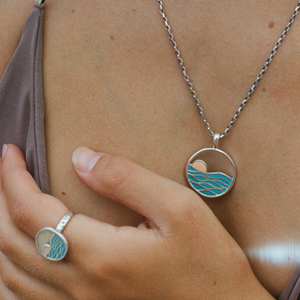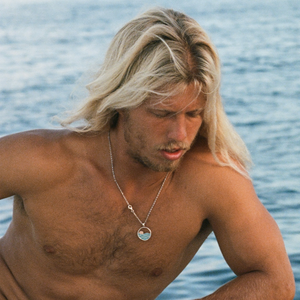 Sunset Necklace
Sale price Price Rp 1.700.000,00 Regular price Unit price / per
In Bali, a young Seaster had a vivid dream. She saw a brilliant sunset from a house in Padang Padang. The sun was big and orange, dancing behind the ocean waves.
Awakening with inspiration, Seaster created a silver ring and a necklace. It bore a delicate drawing: an orange sun and shimmering blue waves, exactly as in her dream.

The Sunset Necklace was more than mere adornment. It embodied the calm and beauty of Bali's sunsets. For those who wore it, the necklace served as a reminder to find peace and shininess in life's simple moments and to cherish the beauty that surrounds them.
- Handcrafted and finished by artisans in Bali.

- 100% recycled solid 925 Sterling Silver. 
- Chain is 53cm long adjustable to 48cm.
- Eco-friendly, reusable packaging.

- Every design comes with a unique story.
- Worldwide shipping.
Please note that each piece is handmade and might slightly vary from what is presented in the picture. The Sunset Necklace is best matched with the Sunset Ring.